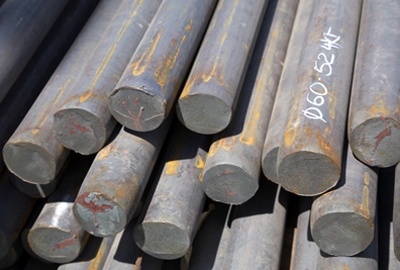 EN8 / SAE 1045
EN8 / SAE 1045 is an unalloyed medium carbon steel grade with reasonable tensile strength. It is normally supplied in the cold drawn or as rolled condition. Tensile properties can vary but are usually between 500-800 N/mm². EN8 / SAE 1045 is widely used for applications which require better properties than mild steel but does not justify the costs of an alloy steel. EN8 / SAE 1045 can be flame or induction hardened to produce a good surface hardness with moderate wear resistance. EN8 / SAE 1045 is available from stock in bar and can be cut to your requirements. We also offer flame cut plates cut to your required sizes and normalised. EN8 / SAE 1045 plates can be supplied surface ground or precision ground. EN8 is a very popular grade of through-hardening medium carbon steel, which is readily machinable in any condition. We are supplying En8 Carbon Steel in UAE from many years and that's why we are known as leader in Carbon Steel in UAE.
EN8 / SAE 1045 Applications
EN8 is widely used for many general engineering applications. Typical applications include shafts, studs, bolts, connecting rods, screws, rollers.